Jubilee lawmna hi School compound-ah Pandal zar-in an hmang a, Zirtawpni zan dar 7:00 ah hawnna Inkhawm neiin, bialtu MLA Pu Lalrindika Ralte, Hachhek Constituency chu khuallianah hmangin, BES Jubilee zaipawl ten hawnna hla sa-in Managing Board member boral tawhte sunna neih a ni bawk. Chief Guest-in thu sawiin, zirlai tithate hnenah lawman semna te neih a ni a, Special Item hrang hrang a awm bawk.

A tuk, November 18 (Zirtawpni) chawhma dar 10:00 ah Golden Jubilee lungphun chu Rev. L. Vanlalsanga, Education Direector, BCM-in a hawng a. Jubilee lawmna inkhawm neih chhunzawmin Rev. R. Lalnuzira, AGS – Service chu khuallian atan hman a ni a. Rev. L. Vanlalsanga'n, Jubilee Souvenir tlangzarhin, Khuallian leh Upa AY Daniel, BES Headmaster hmasa ber ten thu sawiin, Upa Laldinmawia, Headmaster-in School Report tlangpui a pe bawk. Special Item hrang hrang – mal zai, Lam leh Cultural item te ngaihtlak leh thlirho a ni a, tlai lamah jubilee ruai kilho a ni.

Zirtawp zan dar 7:00 ah Jubilee kharna Inkhawm neiin, Khuallianah Pu Ngulzathuama, BDO, Zawlnuam RD Block hman a ni a. Zaithiam tak tak te zai ngaihthlak a nih bakah Short Play leh Cultural Item te awmin, Special Item tha tak tak hmangin intihhlimna neih a ni bawk. Khuallian hnen atangin thusawi te, Zirtirtu C. Lalchhanhima, Vice Chairman, Organising Committee hnen atanga lawmthusawina leh Jubilee Zaipawl ten Inthlahna hla an sak te ngaihthlak a ni a, Zirtirtu Upa RTC Lalthangura'n Tawngtaina-in Jubilee lawmna chu a khar ta a ni.
Zawlnuam-a English Medium hmasa ber, Baptist English School, Zawlnuam hi Rev. K. Lalchhuangliana te nupa leh Fellowship of the New Testament Baptist Church (FNTBC) bul tumin 24.01.1972 khan an lo din a. Kum 1986 ah Fellowship of the New Testament Baptist Church (FNTBC) chu Baptist Church Of Mizoram (BCM) ah inchhunglutin, an School din B.E.S pawh chu B.C.M kutah hlan a ni a, BCM Headquarters aiawhin Managing Board-in a enkawl chhunzawm a ni. 1993 khan BCM Education Committee-in enkawl veleh in, tun thlengin Education Department enkawlna hnuaiah a awm chho ta a ni.
A din tirh laiin KG atanga class VII thleng zirna niin, tunah chuan KG atanga Class X thleng zirna awmin School naupang 360 chuang zet an nei a, thawktu leh Zirtirtu 19 an bung mek a ni.


Tunkar Ningani zan, December 2, 2022 khan Mizo Theologgical Association(MTA) buatsaihin BCM Biak In, Chanmari, Lungleiah Unity Carol Service neih a ni a. He hunah hian Lunglei khaw chhunga Kohhran Pawl hrang hrang memberte mi 800 chuang an kalkhawm. …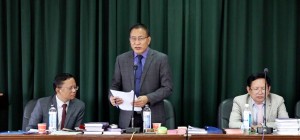 Tunkar Nilaini, November 30, 2022 khan Finance & Pension Committee meeting Sap Upa leh Pu Buanga Hall, Serkawn-ah neih a ni a, Committee hi President, Rev. Dr. R. Zolawma'n a kaihruai a, General Secretary Rev. R. Lalbiakliana'n BCM sum dinhmun  report pe-in thu ngaihtuah tura chhawpchhuah te tarlangin a sawifiah bawk. …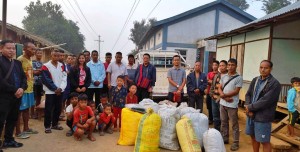 December 1, 2022 (Nilaini) khan Relief & Development Department thawktute -  Director Rev. L. Vanlalsanga hovin, Senior Coordinator- Pu Lalrinawma leh Asst.Coordinator Nl. T. Lalfawnveli te, Diver Pu Lalawmpuia te chu Bangladesh atanga Raltlan, Parva-II-a awmhmun khuar te chhawmdawlna pe-in an kal a. R&D hotute hian Raltlante chu an awmnaah kalchilhin Cheng 30,000/- man an mamawh hrang hrang leh leh tangka fai cheng 20,000/- Raltlante pual hian an hlan a ni. Director chuan thuchah tawi sawiin, ringtute chu harsatna hmunah pawh chhel taka tuar tur leh Pathiana rinna vuan talt turin a fuih a, BCM pawhin a ngaihsakin a vil reng dawn a ni tiin raltlante thlamuanna thu a sawi a ni. …