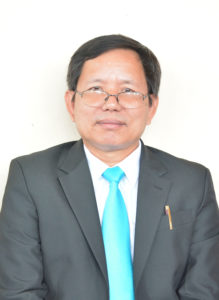 Mizoram baptist kohhran, Assembly vawi 125-na, March 10-14, 2021 a Ramthar Biak In, Lunglei-a neih chuan BCM President Elect atan Rev. R. Zolawma chu thlang-in a ni hian 2021 Assembly atanga 2022 Assembly thleng President Elect hna thawkin, kum 2022 Assembly atanga 2023 thleng BCM President hna a thawk dawn a ni.
A chanchin tlangpui :
Rev. R. Zolawmahi Upa Guduha leh Pi Japanti te fapa a ni a, Tlabung ah a selian. A nupui chu C. Sangnghaki a ni a, fanu pahnih an nei a, tunah hian AICS ah an chhungkuain an khawsa mek a ni.
Lehkha zirna lam: High School - Tlabung P.U.C. - Lunglei Gov't. College B.Th. - E.T.C. Jorhat B.D. - Serampore & E.T.C Jorhat. M.Th. - UTC, Bangalore D.Th. - Federated Faculty for Research in Religion and Culture (FFRRC), Kotayam, Kerela
D.Th a zir lai hian a zirlaia a mamawh châkkhai lam turin Princeton Theological Seminar, Princeton, USA-ah Doctoral Research Student Programme hmangin thla nga chhûng Supervisor, Dr. Richard Fox Young-a kaihhruaina hnuaiah research a bei a, tûnah hian D.Th. tha taka zovin Doctoral Degree a la a ni.
Pastoral ministry a zawm hma hian TKP Secretary nihna te leh Mission School zirtirtu hna te a lo thawk ve tawh thin.
Kohhran Upa chhûngkuaa seilianin, Sunday School kai te leh Kohhran ngaih pawimawh te chu a tih tûrah a ngai mai thîn a, Kohhran hruaitute leh Pastorte a ngaisang thin hle. Naupan lai atangin Pathian tihna nei tlat mi a ni. Salvation Camping leh Crusade ah te pawh vawi tam tak lutin, hengah te hian inhlantharna te pawh, a nei ve thîn a. Pathian rawngbâwl tura kohna leh inhlanna tak tak erawh chu kum 1989 June thlaah a nei a, Martarte chanchin a chhiar atangin engkim chan huamin, chhungkaw kalsan huamin a inhlân a ni.
Full time-a rawngbâwlna leh a awmtawhna te:
1990-1993 – Pro. Pastor Vaseitlang Pastor Bial
1993-1995 – Nghalimlui Pastor Bial 1
995-1997 - BD Serampore/Jorhat
1997-1998 – Chawngte Pastor Bial
1998 -2000 – Pangzawl Pastor Bial
2000-2002 - M.Th (Bangalore)
2002-2005– Lecturer, AICS
2005-2008 – FFRC, Kotayam, Kerela (D.Th Study)
2008-2010 – Dean of Ministerial Training, AICS
2010-2013 – Academic Dean, AICS
2013- 2019 – Principal, AICS
2019 – 2021 – Dean of Ministerial Training, AICS
2021 – … – Bialtu Pastor, Mission Vengthlang Bial
2021-2022 - President Elect
2022-2023 - President
Rawngbâwlna peng hrang hrangah hian Pathian thu hril leh puan chhuah (Preaching), zirtîr (Teaching), fianance campaign te leh Kohhran member te hriat chian te hi a tuina lam a ni.