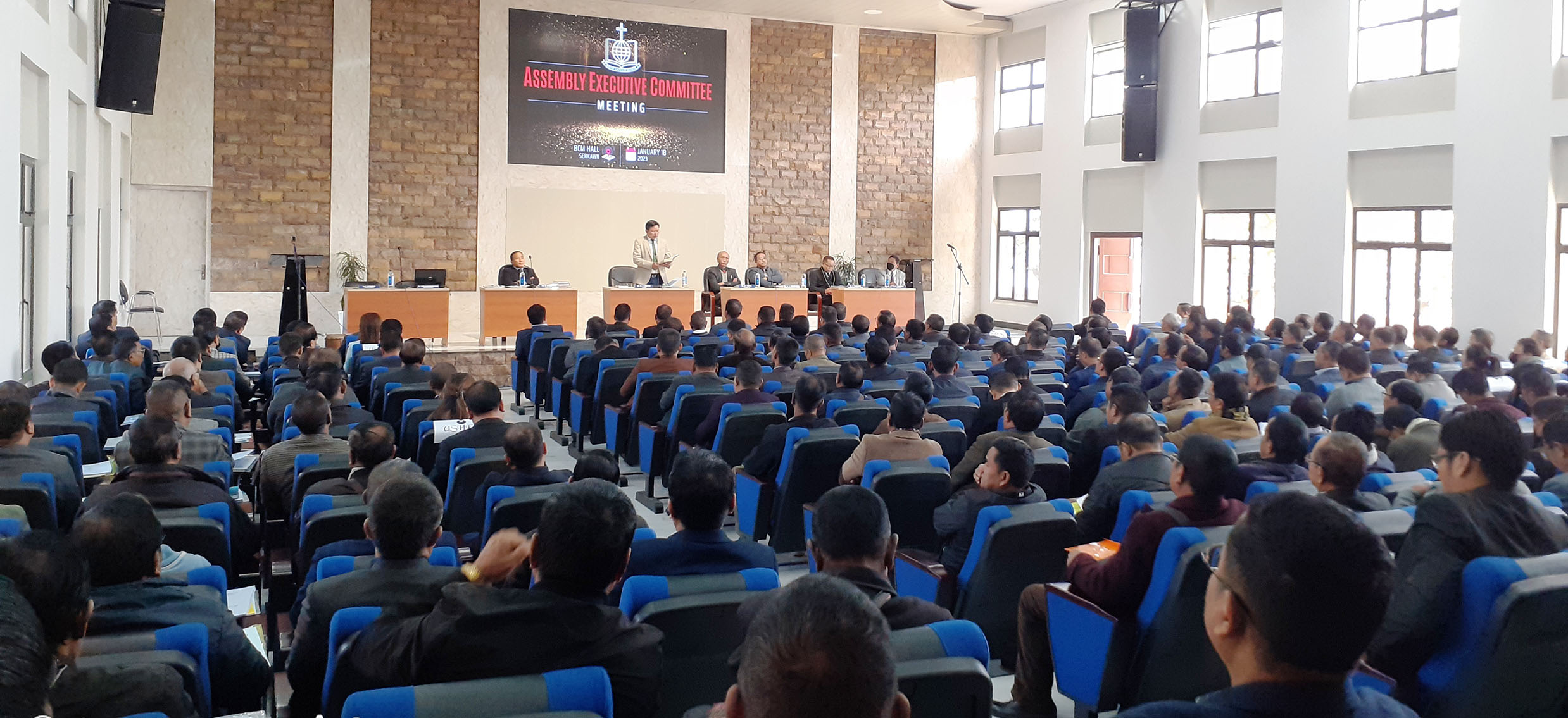 Baptist Church of Mizoram, Assembly hnuaia Rorelna sang ber, Assembly Executive Committee Meeting ni hnih awh tura ruahman chu January 18, 2023 (Nilaini) khan BCM Hall, Headdquarters Office, Serkawn-ah neiin zawh fel nghal a ni. Meeting hi BCM President, Rev. Dr. R. Zolawma'n a kaihruai a, Upa C. Hrangdula, Statistician-in Meeting Pathian hnenah hlanin a tawngtai a, General Secretary Rev. R. Lalbiakliana'n Department hrang hrang report khaikhawmin a pe.

General Secretary report chuan - Zokhawtharah raltlante puala Baptist Kohhran din a nih thu te, Chin Baptist Association of North America (CBANA) chuan Zokhawthar Biak In sak tanpui nan Rs. 3,95,823/- (USD 5000) an an rawn thawn thu te, BCM leh Champhai Grape Growers' Society-te MoU pawhsei a nih thu te, E-Service software buatsaih mek chu zawh thawhkhat a nih tawh thu te a tarlang a. BCM Thurin Chhuizauna Commentary revision buatsaih turin Commirttee din a nih thu leh thui tak kalpui a nih tawh thu te, Council of Churches in Mizoram dinna tur chungchang bawhzui zel a nih thu leh January 24, 2023 hian BCM, Presbyterian, ECM, Salvation Army leh LIKBK atanga aiawh 6 theuh inhmuhkhawmna neih tum a nih thu te report-ah tarlangin, Myanmar leh Bangaladesh raltlante tlawhin, an pualin tanpuina pek an nih thu te, BCM Charity Fund atangin Christmas pualin Home hrang hrang leh Hospital-ah te tanpuina cheng nuai 3, sing 9 semchhuak-in, Missionary thawklai boraltate, thlatin pension (monthly pension) lak tur nei lote chhungkua 3 hnenah tanpuina cheng nuai 4 leh sing 5 a pek chhuah a nih thu a tarlang bawk. Hetihlai hian BCM Charity Fund puala Krismas Programme Headquarters, Aizawl Area leh Lawngtlai Area-ah te neih a nih thu leh heng atanga Charity Fund atana sum hmuh tling khawm chu cheng nuai 14, sing 2, sang 4 leh 515 hmuh a nih thu a tarlang.
Meeting thurel langzar zingah –
Sikkim Mission Field hawn tura ruahmanna chu pawmin, Assembly-ah thlen chhoh remtih a ni a, Mission Pawl hrang hrang pathum – Niyashi Baptist Church Council (NBCC) te, Friends Missionary Prayer Band (FMFB) leh Upper Subansiri Baptist Assossiation (USBA) te nen thawhhona thuthlung pawhsei leh Borneo Evangelical Mission, Malaysia te, Good News Society leh Wancho Baptist Churches Association, Arunachal Pradesh ten BCM thawhho puia an sawmna te, Missionary mi 5 te serh leh sang khawih theihna pek dilna te, Jharkhand Field ah Hostel din dilna te pawmin, Assembly-ah thlen chhoh turin remtih a ni.
Pastoral Department atanga Pastor atana lak thar mi 9 te pawmpuiin, Pro.Pastor 5, Probation Period hmang zo te Assembly 2023 a Ordain turin thlan tlin an ni a, March 12, 2023 BCM Assembly-ah nemngheh an ni ang. Department hrang hrang tan Post thar hawn dilna te, Hnaruak hnawhkhah dilna te, Contract-a thawk mek, mi 53 te tih ngheh tura thlen te chu pawmin Assembly-ah thlen chhoh remtih a ni a. Aizawl East ABC atanga Champhai ABC siam belh rawtna chu Assembly-a thlen chhoh remtih a ni bawk.
Finance & Pension Committee-in Kum 2023-2024 BCM Budget a ruahmanna chu pharh a ni a. Budget pumpui-ah cheng nuai 12612.87 chu a ni a, kum hmasa 2022-2023 budget aia budget sanna chu za zelah 6.95 a ni. Kohhran thawhlawm atanga hmuh tura ruahman chu cheng nuai 8254.04 niin, Department thawh chhuah tura beisei zat chu cheng Nuai 4358.83 a ni ang.
Assembly Executive Committee-ah hian Pastor Bial aiawh, ABC aiawh leh Department hrang hrang aiawh te, BCM Puipate niin, Committee member 280 an tel thei a ni.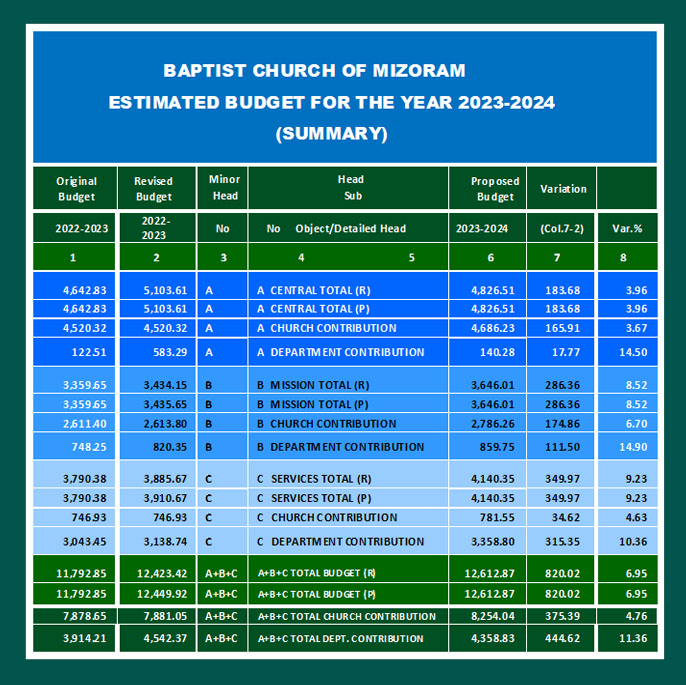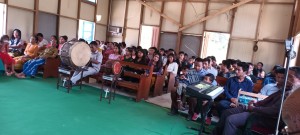 May 28 Pathianni khan Zemabawk pastor Bial KNP Inkhawmpui Committee ten ruahmanna an siam angin Tuirial Airfield Kohhran-ah KNP chungchanga hriat tur pawimawh leh KNP kalphung leh dinchhan te Kohhrante hnenah sawia inzirtirna hun neih a ni a. Speaker-ah Upa Lalfakzuala Khiangte, KNP Trainer (BCM Ramhlun North, Aizawl) hman a ni. …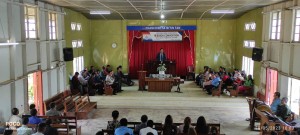 # May 27 leh 28 hmang hian Lungchem Pastor Bial chuan Rev. Dr. R. Lalthanmawia AGS Mission Speaker-a hmangin BCM Kalvari, Changpui-ah Mission Convention an nei. May 28 (Pathianni) hmang khan Haulawng Pastor Bial chuan, Mission Weekend Programme BCM Bethel-ah an nei a. Speaker-ah  Rev. Lalremsiama Ralte, Mission Director an hmang. …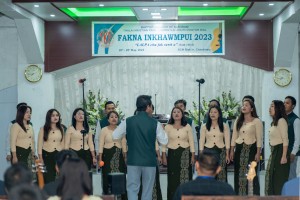 May 26-28 hmang khan Thalai kristian pawl, Lawngtlai 'S' Pastor Bial  chuan  Sam 146:1 'Lalpa chu fak rawh u' tih thupui hmangin BCM Biak In, Chanmary, Lawngtlai-ah Fakna Inkhawmpui an nei a.  Speaker-ah Rev.Dr.H.Lalthlamuana ES,Lawngtlai Area,  Rev.K.Laldosanga – Bialtu pastor Lawngtlai South, Rev.Lalzarliana Khiangte– Bialtu pastor, Lawngtlai East leh Rev.Lalbiakhlua Chawngthu – Bialtu pastor Lawngtlai North Pastor bial te hmangin thuchah vawi khat theuh an sawi a ni. …