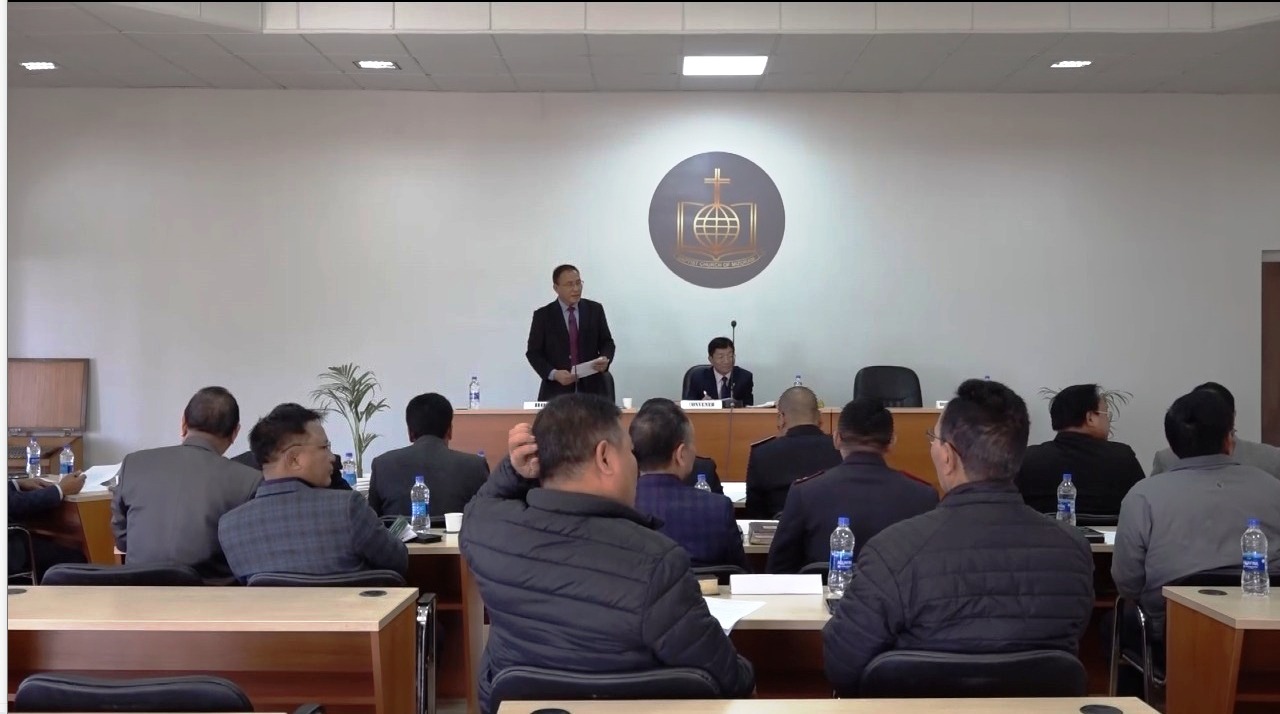 Vawiin, January 24, 2023 (Thawhlehni) chawhma dar 10:30 khan Mizorama Kohhran Hrang Hrang hruaitu ten Kohhran inzawmkhawm dan tur ngaihtuaha inrawnkhawmna an nei.
Tun tum Kohhran hruaitu te inrawnkhawmna hi Mizoram Baptist Kohhran in thleng in, Sap Upa leh Pu Buanga Hall, Headquarters Office, Serkawn-ah neih a ni a. Rev. R. Lalbiakliana, General Secretary, Mizoram Baptist Kohhran-in, kohhran hruaitu kalkhawmte lawmna leh chibaibukna a nei a, hemi hnu hian kohran hrang hrang atanga hruaitu lo kal te inhmelhriattirna neih a ni a, Presbyterian Church of India, Mizoram Synod (PCI), Evangelical Church of Maraland (ECM), Baptist Church of Mizoram (BCM), The Salvation Army, Lairam Isua Krista Baptist Kohhran (LIKBK) aiawh kohhran hruaitu mi paruk theuh he inrawnkhawmna ah hian an tel.
Hetianga Kohhran Hruaitute inrawnkhawmna hi Mizoram Synod Inkhawmpui 2015 in Kohhran Inpumkhatna alo rel tawh te, Mizoram Baptist Kohhran Assembly 2021 in "Mizorama Kohhran hrang hrang te inpumkhatna leh thawhhona tha neih zel theih nan 'Council of Churches in Mizoram'" din a lo rel tawh te leh kohhran pawl dang te pawhin mizorama kohhran hrang hrang te inzawmkhawm dan an lo ngaihtuah fo tawh thin bawhzuina kal zel a ni a. Tun tumah hian ruahmanna te puitlin turin inrawnkhawmna hi neih a ni, inpumkhatna pawl hming tur chungchang te, eng chinah nge inzawmkhawma inpumkhtana kalpui tur a nih tih te, kohhran inmawmkhawmna (Church Council) din thuai a nih theihna tura a umzuitu Committee din chungchang te sawiho a, ngaihtuah a ni. Heng sawihona leh ruahmanna te hi Kohhran hrang hrangte hian an rorelna sang berah thlenin, an remtih tlan chuan Mizoram Kohhran hrang hrang te inthlunzawmna 'church council' hi din a ni dawn a ni.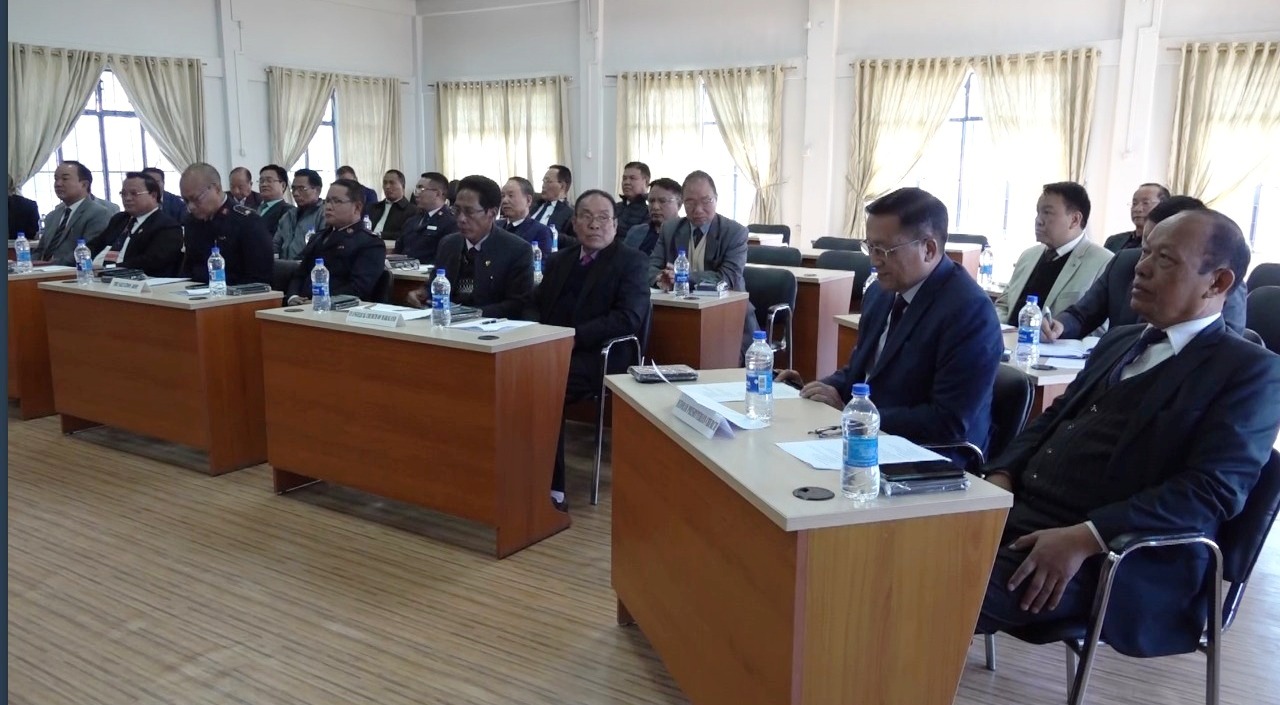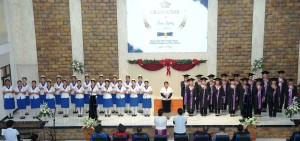 December 5, 2023 (Thawhlehni) chawhnu dar 1:30 khan School of Nursing, Christian Hospital, Serkawn chuan General Nuring & Midwifery (GNM) batch tharte pualin Capping & Lamp Lighting leh GNM zirchhuak te tirhchhuahna 'Graduation Service' an hmang a. Rev. KV Thanga, President BCM chu khuallian niin, Zirlai te tawiawmtu an chhungte bakah sawm bik mi thehnem tak an tel a ni. …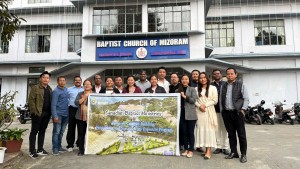 Tun tumah hian Canadian Baptist Ministries, (India) hruaitu mi pathum  leh Canadian Baptist Ministry thawhpui te Nagaland leh Odhisa atanga Baptist Association hrang hrang -a thawktu  mi 12, an vaiin mi 15 an rawn kal a. BCM R&D thawktuten Director Rev. L. Vanlalsanga hovin an lo dawngsawng a ni. …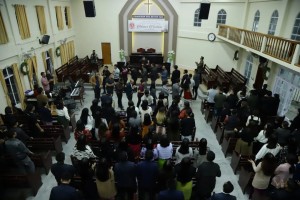 ṬKP Zotlâng Pastor Bial, Aizawl te chuan December 1, 2023 (Zirtawpni) zan khan BCM Biak In Aizawl West ah Advance Christmas an hmang a, TKP member ten an hlutin, Bial chhung Unit tin atangin TKP member te an kal tha hle. Guest Artist atan Tv C.Vanlalmalsawma (Sawmtea Chhangte) leh Tv. Thawhlehnaniropuia (Puipui-a)ten hun hmanpuiin, Bial chhung Unit hrang hrang aṭangin Zaithiam zai leh Item hlimawm tak tak thlir leh ngaihthlak a ni bawk. …